Arrange shipments faster using Yezza Shipping. With this feature, order fulfilment can be completed within Yezza app. Users are not required to open any 3rd party website/app afterwards (e.g Poslaju, Lalamove, EasyParcel).
All paid orders will appear at your 'Manage > Orders' menu and are ready for fulfilment. In this section:
Fulfil Your Orders
To start arranging for shipment, follow below steps:
1. Go to 'Manage > Orders (BETA)'
2. Select an order
3. Click 'Arrange Shipment'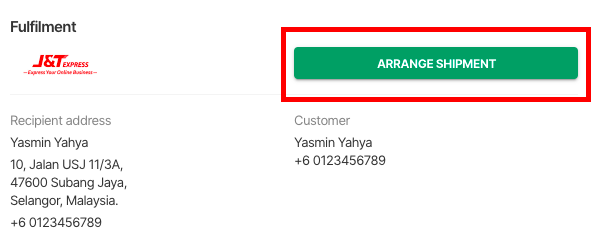 4. You will see your Yezza Shipping Credit Balance here. If the amount is insufficient, kindly reload before proceed.
5. Users are able to edit the delivery date & courier selection too at this menu.
6. Click 'Pay Now' if the details are correct.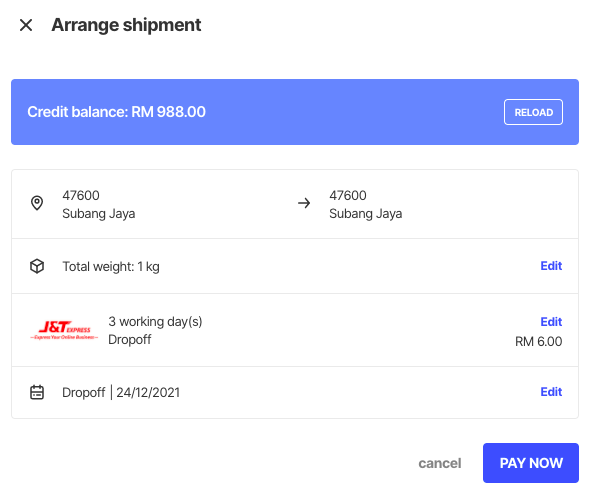 7. Your shipment arrangement is now successful. The tracking number is also ready and displayed at this page too. You can choose to perform below actions:
Copy tracking number
Share tracking number with customer via WhatsApp
Download air Waybill.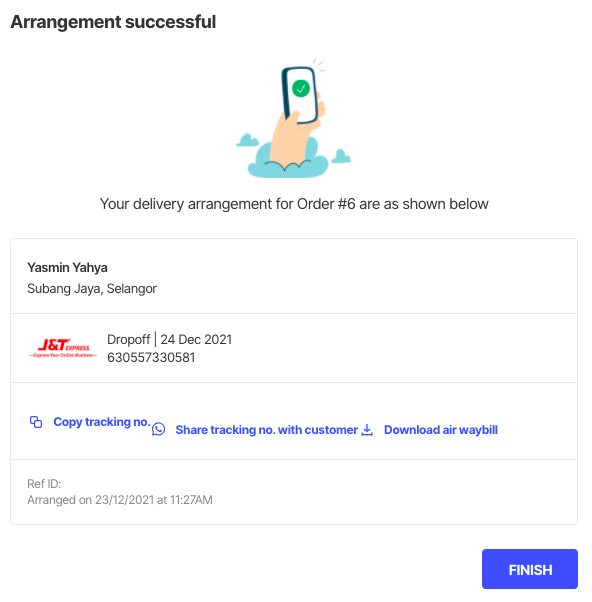 8. Click 'Finish'. This order will then be marked as 'Arranged'.

9. All is complete! Next, all you need to do is drop off your parcel at the selected drop-off centre or wait for the courier/rider to pickup.


View Arranged Orders
1. Go to 'Manage > Orders (BETA)'
2. Click the filter icon (Next to the eye icon)
3. Select 'Status - Processing - Arranged'. Click 'Done'