In the event where there is a misdeclared parcel weight, you may raise a dispute to EasyParcel.
The steps to raise a dispute to your refund request case are as follows:
1. Go to EasyParcel Customer Help & Support page at https://easyparcel.com/my/en/contact-us/
2. Click "Other Enquiries".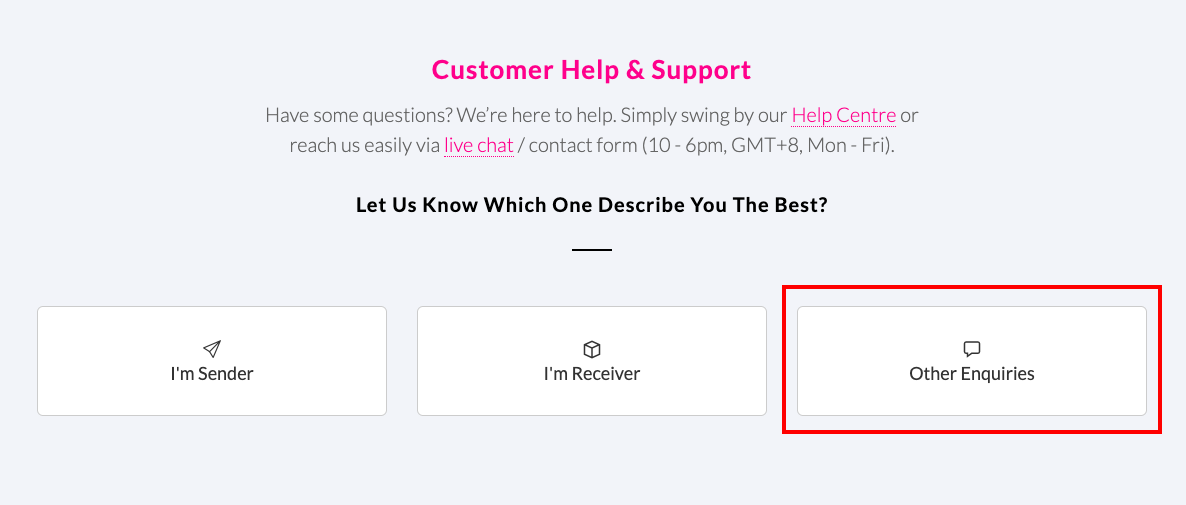 3. Choose "Others Enquiry/Feedback".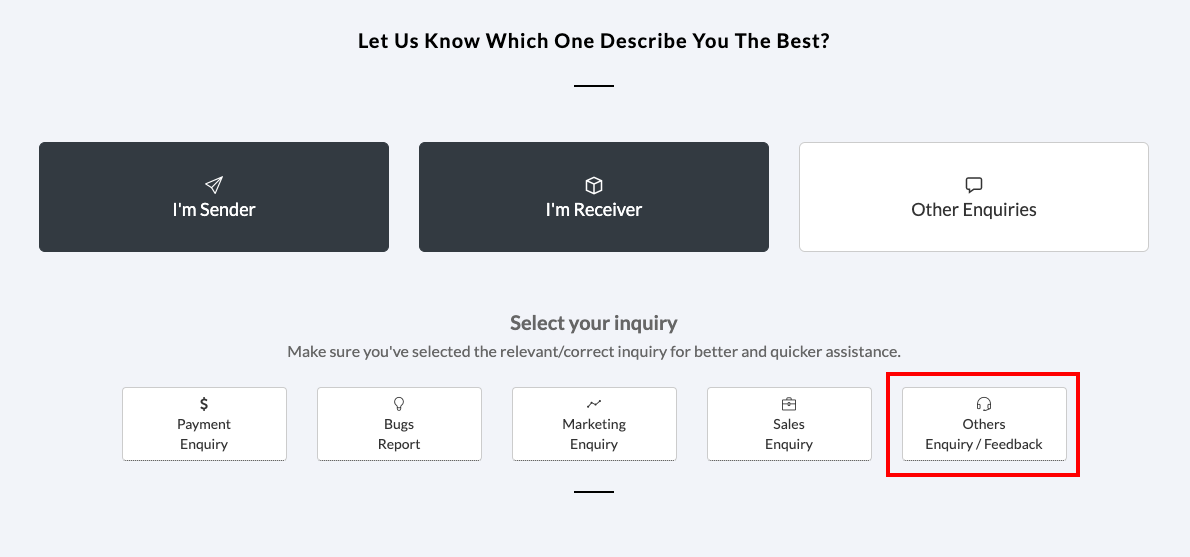 4. You will be required to fill in these details.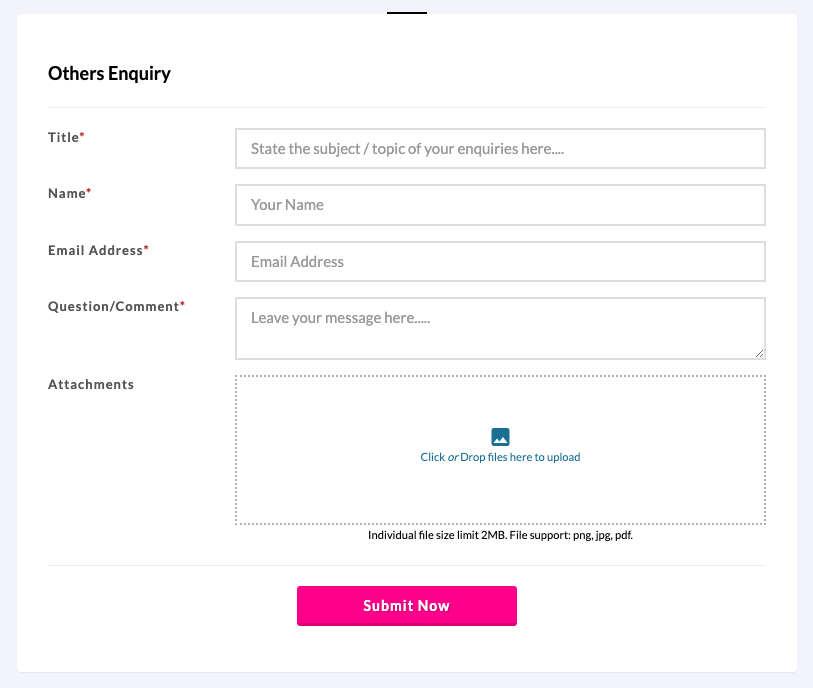 5. EasyParcel will be contacting you via the email that you use while filling in the Enquiry Form.
What happens after you submit the dispute?
EasyParcel agent will join the case and may request additional details as per listed below.

1. Tracking Number :
2. Parcel Content (In words) :
3. Parcel Content Photo (Photo of your product sent) :
4. Actual Weight Showing On The Scale :
5. Parcel With Actual Weight (Photo of item with packaging on a scale) :
6. Volumetric Weight (kg) :
[Length in cm x Width in cm x Height in cm] / 6000
7. Parcel Dimension (Photo of the parcel dimension):
After these details have been provided, EasyParcel will conduct an investigation to reach a conclusion. You are advised to keep track of the case via email in case the dispute agent requires clarification about the proof submitted or additional proof.
If the request for refund is approved, kindly send us a screenshot of the email from EasyParcel in order for us to proceed with the refund process.