Simply upload your products & see your store come to life!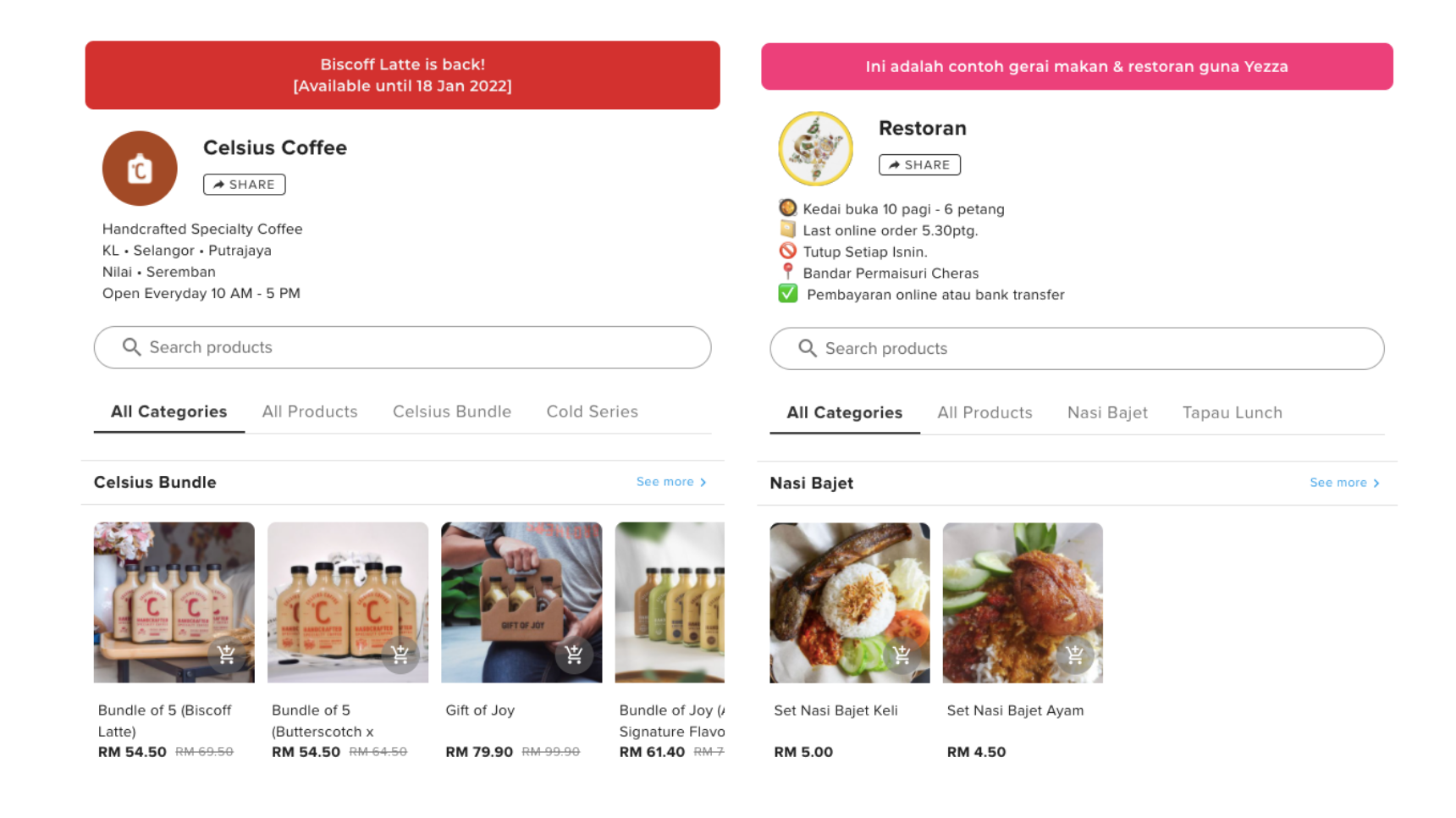 Here's 2 basic steps to setup your Yezza Store:
---
Setup Yezza Store
1. At your Yezza app, go to 'Setup > Yezza Store'. You will see your Yezza Store URL link at the top-centre of the page. It is something with 'https://yourshopname.yezza.store/'
2. Click 'EDIT'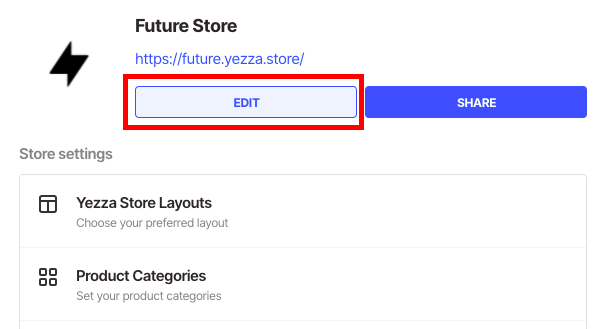 3. Begin by giving your shop a name, description, and then upload store & cover photo. The Store description can contain your shop tagline, shop location, delivery dates etc.
4. Click 'Save'
Adding Categories/Products
By default, all your uploaded products will be automatically listed. However, you can choose to display only selected products by creating Product Categories.
1. At Yezza Store menu, click 'Product Categories'.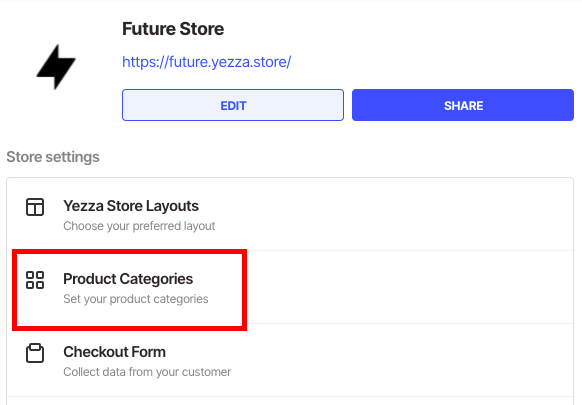 2. Click 'Add Category' to begin.
3. Name your category and choose 'Add Product'. Select all product that belongs to that category.
4. Click 'Create' to finish.
5. Repeat if you have multiple categories.
Sort Your Products
To sort products in each category, open the category menu, and click 'Sort products'.
You can also turn off any categories at the green toggle here.