Want to have a captivating name for your company? You can edit your company's name even from your Yezza app!
Change your Company's Name
To change the name, follow below steps:
1. Go to 'Settings' > 'General'
2. Click 'Edit details'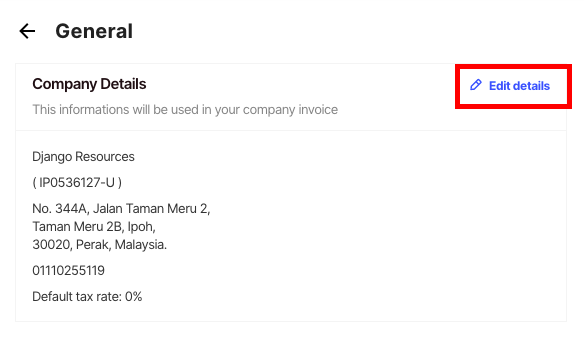 3. Change the details for the 'Company Name' into your desired name. Click 'Update' when finished.