Setup > Order Management > Local Order Settings > Select Open Days > 
Fill in Operation Hours > Save
Settings for Business Hours.
To set your shop hours for the first time, follow steps below :
1. Go to 'Setup > Order Management'
2. Click 'Setup' at 'Local order settings' option.
3. Select days that you open. Fill in your operation hour.


4. Click 'Add hours for other days' if you have different business hours for other day. Below is example when operating in different hours.

5. If your delivery hours are the same as your business hour, switch on below.


Refer here for guide if your delivery hours were different than business hours.


6. Tick the box below if you have limited delivery slot per day. Full guide here.

7. Click Next
8. Click No for all remaining steps if other setups (Scheduling, Preparation Time, Cut Off Time, etc) does not concern your way of operation.
9. Click Finish to complete your setup.
10. In the future, you can directly edit you business hour by using 'Edit'

When closed, your customers are unable to proceed with their order. Here's how your Yezza Store/Whatsapp Form will appear: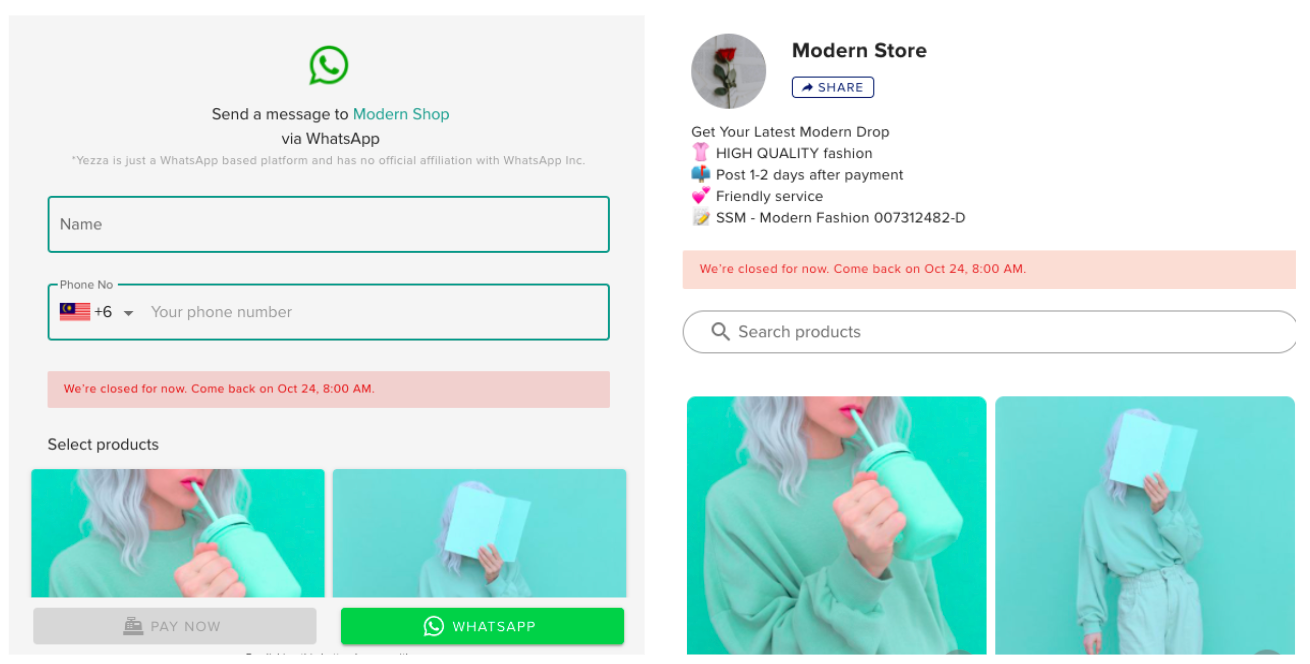 --