This article consists of a list of features that users can use on the Order Management menu.
A. Filter Orders
Merchants can filter your order list according to your preference.
Go to 'Manage > Orders'
Click on the filter icon.
Select the preferred filters and click 'Done'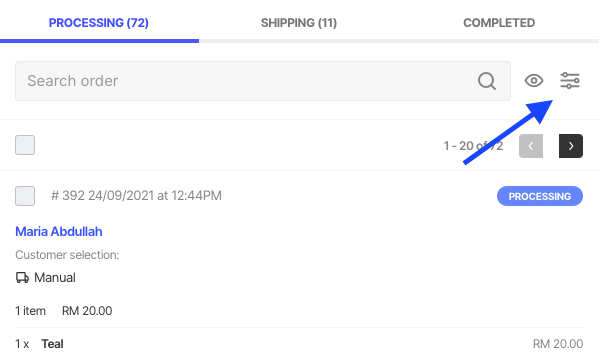 B. Change View Options
Merchants can change your order menu view according to your preference. There are 3 types of view options:
Click on the 'View' icon (eye shape).
Merchants can choose:

List view - Default view in a list order.
Calendar view - The orders will be displayed in calendar look.
Status view - The orders will be displayed according to their status (Arranged/Not Arranged).

Feel free to try each view and see which one suits you.


C. View More Order Details
You can choose what details do you want to be displayed at the front list of orders.
Click the 'View Icon > Add Order Details'
Select the details that you want.
Click 'Save'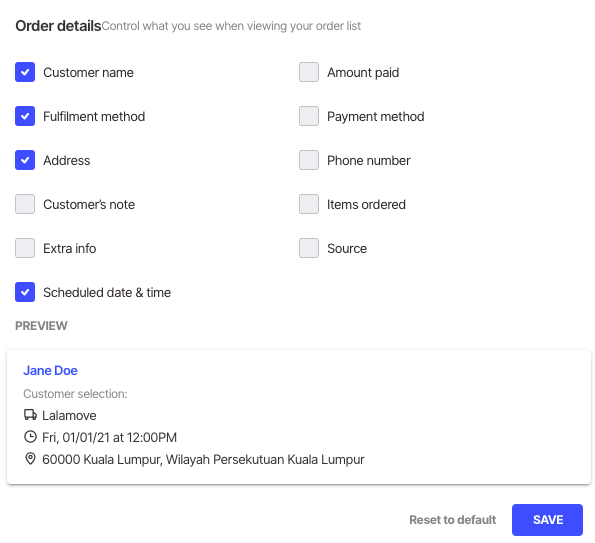 D. View pick list
Pick list will be useful for you to see what/how many items to be prepared for the day.
Tick on the boxes to select your orders.
Click 'Bulk action'
Choose 'View Pick List'.




List of products with their quantity will appear. You may click 'Download' to view this list in Excel.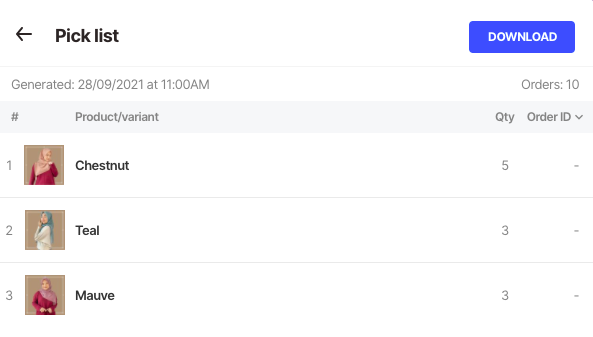 E. Change order status
There are 4 status available for merchant's reference:
Processing: Default status for all paid orders.
Ready: Indicates the orders that are ready (done packing) and awaiting shipment
Shipping
Delivered
You can change each order's status either individually or in bulk.
F. Download Shipping Documents
There are 2 documents you may download; pick list & packing slip.
Packing slips are for you to see who buys what.
It will contain the name and details of customer, and a summary of the products they purchase.
First, tick on the boxes of the orders.
Then click 'Bulk action', choose 'Download shipping documents'.




Select the document that you want, and click 'Download'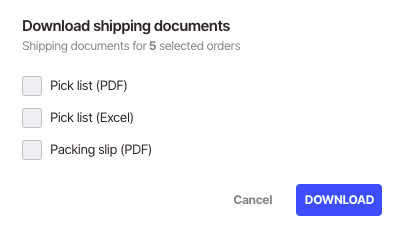 G. Contact a Customer About an Order
Merchants can Whatsapp or call your customer if you wish to share extra details regarding their order
At your Orders menu, click on the customer
Click at the Whatsapp icon