Here are some functions in the Orders Management page that may be useful to you:
---
Filter the orders
Go to 'Manage > Orders'
Click on the filter icon.
Select the preferred filters and click 'Done'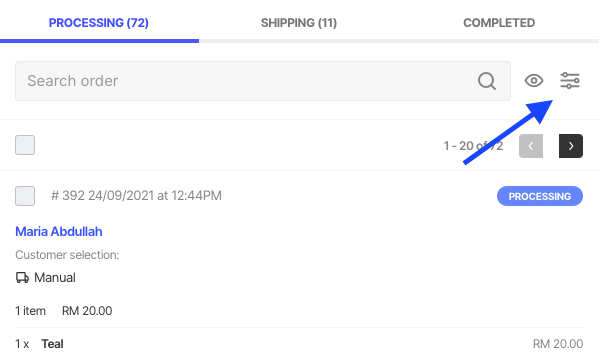 Change View Options
There are 3 types of view options for your orders. Feel free to try each view and see which one suits you.
Click on the 'View' icon (eye shape).
Merchants can choose:

List view - Default view in a list order.
Calendar view - The orders will be displayed in calendar look.
Status view - The orders will be displayed according to their status (Arranged/Not Arranged).


Customize Order Details
You can choose what details you want to be displayed at the front list of orders.
Click the 'View Icon > Add Order Details'
Select the details that you want.
Click 'Save'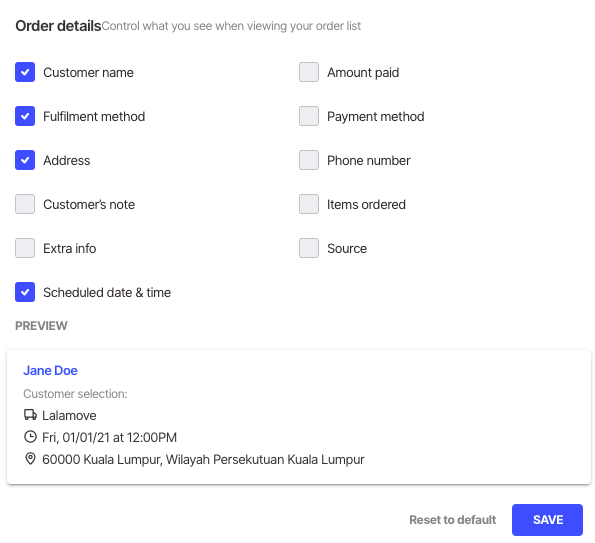 Bulk Action
You may select multiple orders and perform a specific action in bulk.
Tick the checkbox at each orders.
Click 'Bulk Action' and choose the preferred activity.