Setup Yezza Shipping to enjoy auto-calculated shipping rates (or customise with markup or flat rate) using our Delivery Partners: Poslaju, J&T Express, DHL ecommerce, Pgeon & SkyNet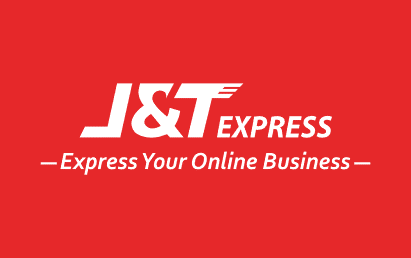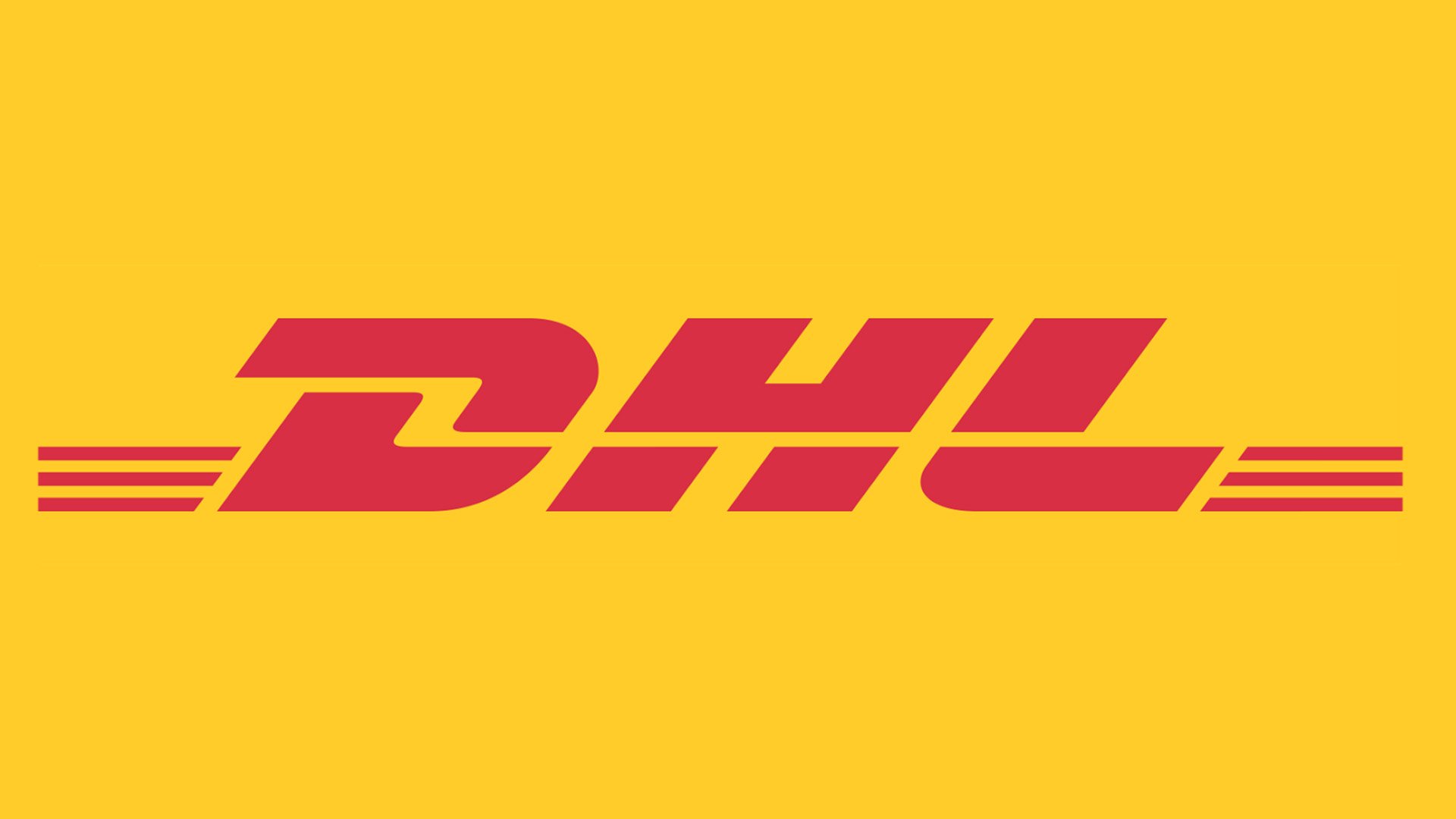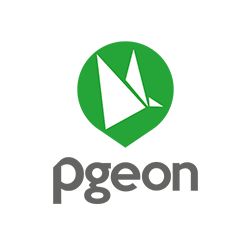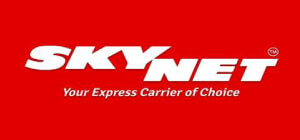 Not using above services? Use Manual Rates instead.

In this article: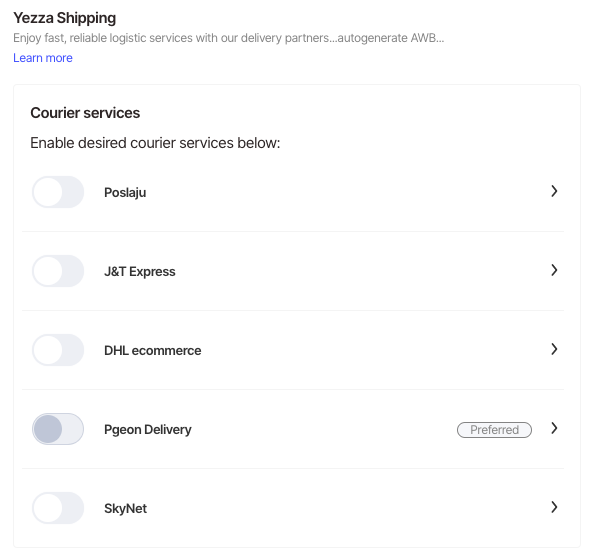 Shipping charges will be calculated automatically (or set by the user) and displayed to the customer during checkout.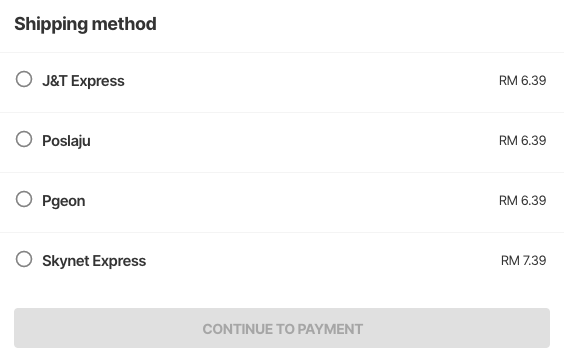 Setting Up Courier Delivery Services
Follow steps below to setup;
1. At your menu, go to 'Setup' > 'Shipping'.
2. Select 'Setup' next to 'Courier'.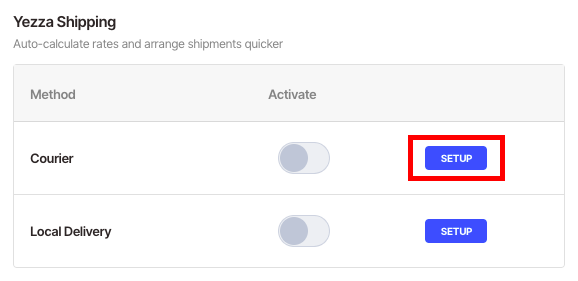 3. Click 'Setup Now' to continue. But if you have an EasyParcel account and prefer to integrate it with Yezza, click 'Maybe later'.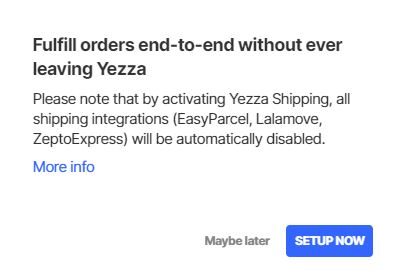 4. Select 'Courier Shipping'.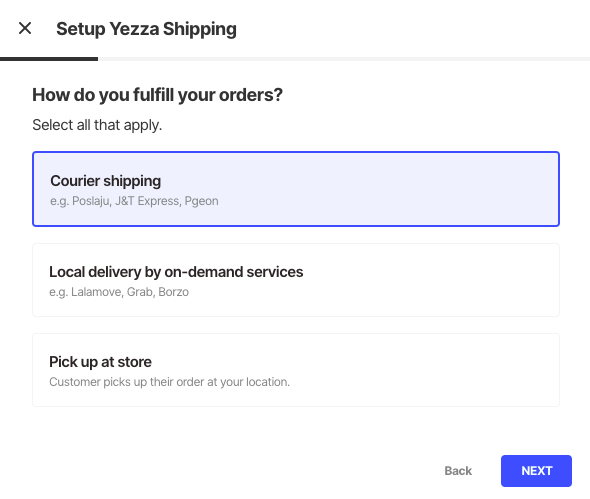 5. Fill in your business address.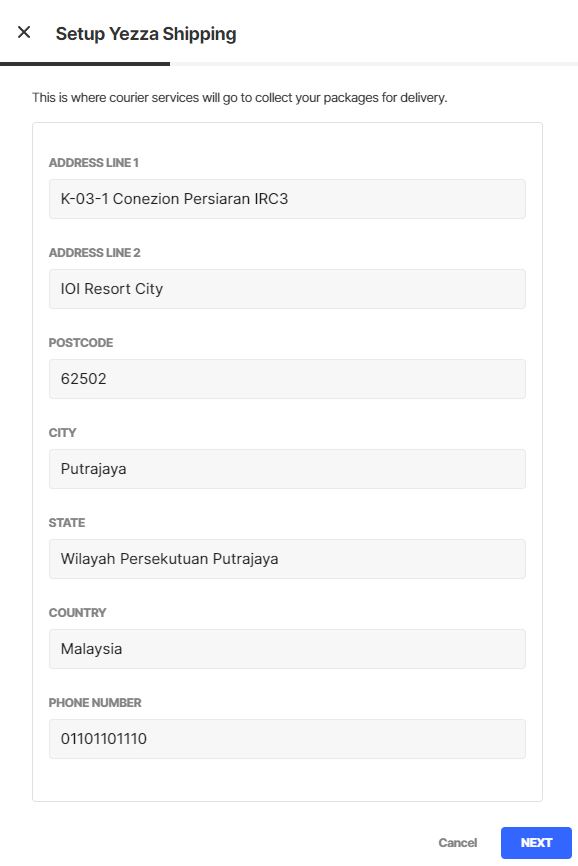 6. Select your preferred couriers and handover method. Click 'Next' when finished.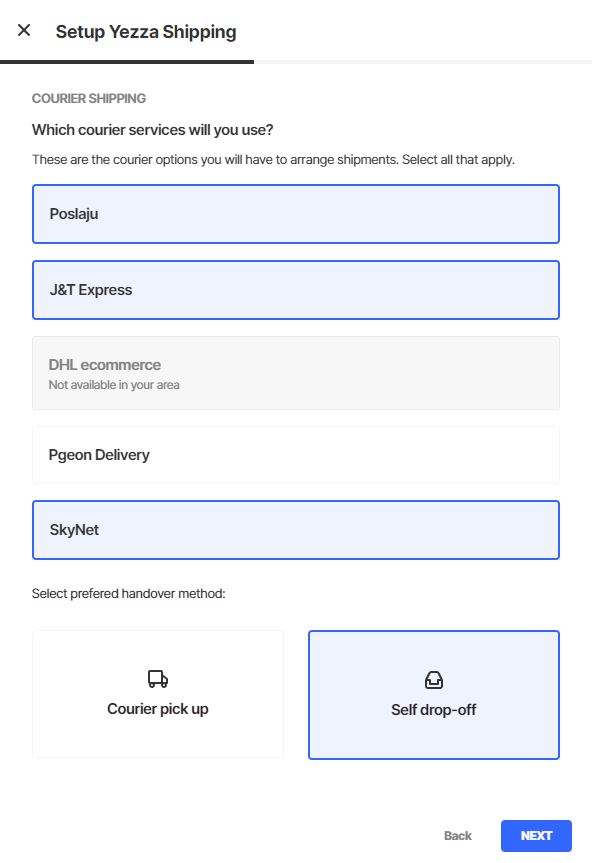 * If you are an existing user and have previously use Manual Delivery settings, you'll need to respond to below question.
Answer 'Yes' if you want to keep your rates according to your zone created previously.
Answer 'No' if you decide to let Yezza Shipping to calculate for you.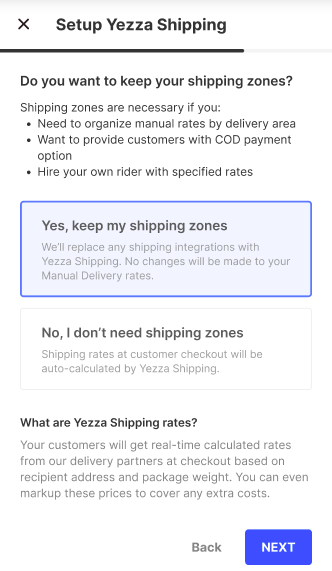 7. Select 'No' to use automatic charge calculation. If you want to mark up the rate, select 'Yes' or set the price later.
8. If you want to offer free shipping for a certain amount of purchase, select 'Yes' and enter the amount required by the customer to get the offer. Select 'Maybe Later' to skip. Click 'Next'.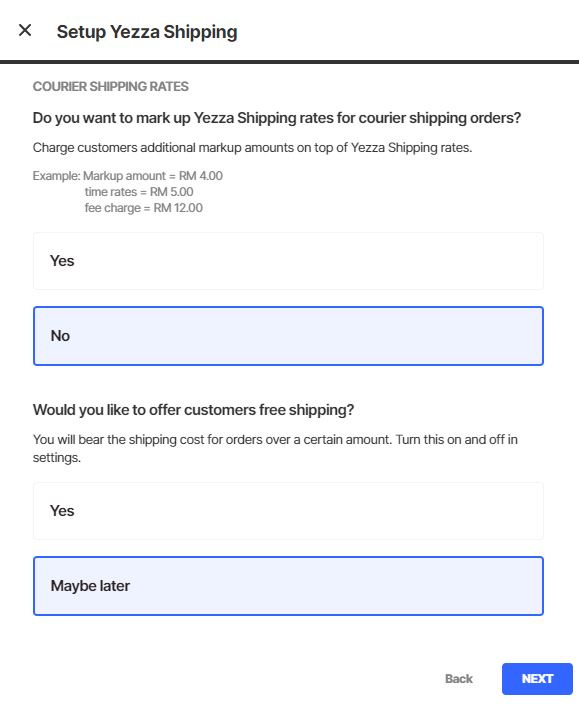 9. Done!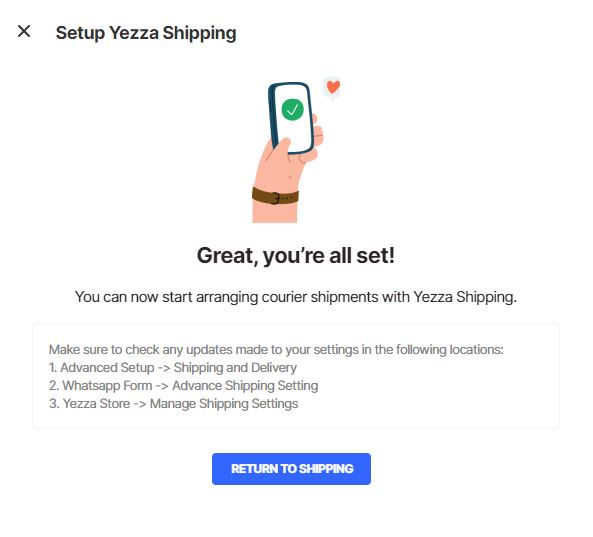 Troubleshooting
No couriers available for your delivery address

Follow steps below for solution;
1. At your menu, go to 'Setup' > 'Advanced Setup' > 'Shipping and delivery'

2. Select 'Manage' next to 1 Malaysia.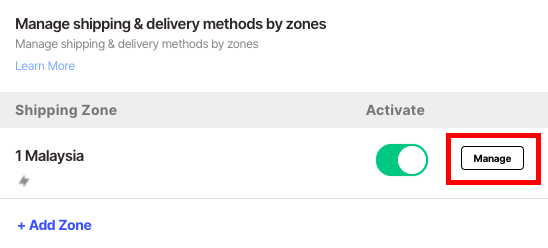 3. Tick 'Courier by Yezza Shipping' box. Click 'Update Zone' when finished.